How would you like to be a part of a forum to have a robust discussion about all things in Australian Rugby?
Well, the next Sydney Rugby Business Network event on Monday 21st November 2016 will allow you to do just that and we are pleased to offer you the opportunity to be a part of it.
The CEO of NSWRU Andrew Hore, Ex-Wallaby & President of Eastwood RFC Brett Papworth, and the MD Microsoft & ARU board member Pip Marlow, have accepted invitations to be guest speakers at what should be an incredible night of confronting issues and hurdles in rugby in this country, but also an opportunity to celebrate all the great things that have happened in 2016 and look forward to next year.
The ticket price is $30, is to be paid via Eventbrite. This includes canapés and a complimentary beer or wine on entry.
Date: Monday, November 21st, 2016
Time: 5:30 PM – 8:00 PM
Venue: The Royal Automobile Club of Australia, 89 Macquarie Street, Sydney, NSW 2000
Dress code: Business attire
Note: Tickets are strictly limited to 2 people per registration. Please include both attendees' names, emails, job titles and companies in the registration for name tags.
Register for November 21st Sydney RBN
The format for the evening is:
5:30   Guests arrive / networking
6:10   Adrian Skeggs introduces RBN and speakers
6:15   Panel Q&A with speakers
6:45   Audience Q&A
7:15   Adrian Skeggs announces next event and business card draw
---
GUEST SPEAKER: ANDREW HORE

With 20 years' experience in rugby, Andrew Hore has an excellent reputation for building solid teams that work across the business to create strong and sustainable results.
Hore spent the last four years at the helm of Ospreys in Wales, one of Europe's leading rugby brands. Whilst there he helped develop the vision for the Ospreys region, overseeing the financial planning while maintaining a strong level of commercial and rugby performance.
He also led the development of a Community Foundation for Ospreys, to enhance the Club's commitment to the community, and has also been extensively involved in negotiations to expand the European Rugby Competition.
With a background in sports science and business management, Hore started as the Performance Manager for Canterbury Rugby in 1997 and was involved in the initiation of the first rugby academy in New Zealand.
He continued as the Conditioning Coach for Canterbury Rugby and Crusaders Rugby from 1999 to 2002, a period which saw the Crusaders win the Super 12 Championship on three occasions.
In 2002, Hore joined the Welsh Rugby Union as Director of Physical Conditioning and Player Development. Whilst there he played an integral part in redeveloping the structure and culture of the Club, building a system which helped produce a grand slam winning team in 2005, the first grand slam for Wales in 27 years.
He then became the High-Performance Manager at New Zealand Rugby Union before returning to Wales in his initial role at Ospreys as Chief Operating Officer.
---
GUEST SPEAKER: BRETT PAPWORTH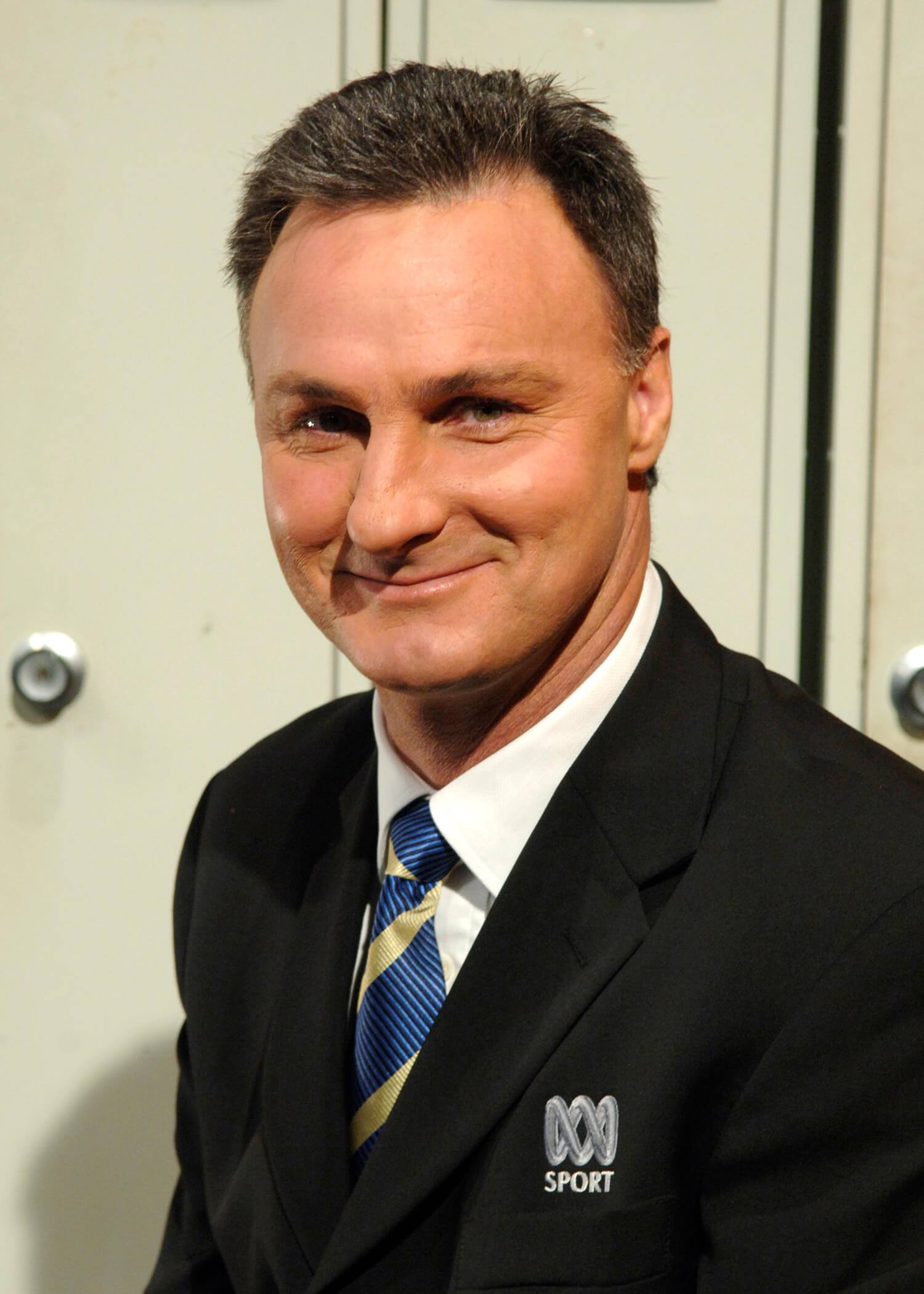 Brett Papworth  was born on November 5, 1963, in Sydney, New South Wales, Australia. After being introduced to rugby during his secondary education at Epping Boys' High School, he played first grade rugby union with Eastwood in the New South Wales competition coached by former Wallaby John Ballesty and proceeded to make a total of fifteen test appearances for the Australian Wallabies side between 1985 and 1987[1] prior to switching to rugby league the following year.
Highlights of his rugby career- 1986 Bledisloe Cup, 1987 World Cup, plus of course the tours to Sth America, Hong Kong 7s, and UK/Europe.
With over 20 years in the corporate world until 2002, mostly at Westpac, he held a number of regional management positions and built and headed Priority Banking nationally.
His media career began at the ABC in 1994, as a panellist on "Ballsup", alongside Lex Marinos, Tracey Holmes, Peter Jackson and Greg Mathews. After which he worked with the ABC as a broadcaster of Rugby for 19 years, along with other stints at Fox Sports and Channel 7 on the Super 12/14 and broadcasting the 2003 World Cup with Radio 2GB.
He is currently the host of popular shows Talkin Sport on Radio 2SM and the Super Radio Network, apart from which he's also the President of Eastwood Rugby since 2007.
---
GUEST SPEAKER: PIP MARLOW

As Managing Director, Pip Marlow is responsible for Microsoft's overall business in Australia. She ensures the company meets the needs of its customers and the 11,000 partners and independent software vendors that sell or build on the Microsoft platform.
Pip began her 21-year career with Microsoft in 1995, working in the Australian Partner team on anti-piracy efforts, and the system builder channel and distribution strategy. She then moved to Microsoft's head office in Seattle, US, where she held a succession of senior roles, including General Manager for US channel sales.
After eight years in the US, Pip returned to Microsoft Australia. She worked in various positions across the business, including as Director of Small and Medium Business Solutions, and Partners. Before being appointed Managing Director in January 2011, Pip held the joint role of Enterprise and Partner Group Director and Public Sector Director.
Pip has a long history in the IT industry. One of her first roles was at Samsung Information Systems, where she was responsible for building the company's semiconductor distribution business. Before joining Microsoft, she was part of the founding team at Agate Technology, which became one of Australia's largest storage distributors.
Pip enjoys working in a vibrant, collaborative environment, and is an advocate for flexible workplaces that empower people through trust and accountability.
Born, raised and educated in Palmerston North, New Zealand, Pip lives in Sydney with her Scottish husband and two daughters, Sophie and Lucy.
Register for November 21st Sydney RBN
---